#FALSCARAForLife
Finally, live-in lashes you can't live without. See why the obsession is real.
Doable.
Can you mascara? Then you can totally FALSCARA. It's really that simple. The WISPS go under your natural lash line. It takes some practice to get the hang of, but don't overthink it.
Affordable.
Stop wasting all your pretty pennies and plunking out beaucoup bucks on lash extensions. We brought the lash studio home — for a price you can live with. (That's kind of our thing!)
Accessible.
You don't want to commit to a system that often sells out or is too hard to get your hands on. You totally know where to find us — online and in the beauty aisle of so many of your local and favorite chain stores.
Buildable.
The beauty of FALSCARA lies in the ability to build your own bold. From subtle to full-blown glam, the WISPS can be stacked, layered, mixed and matched — the looks are limitless.
Wearable.
Our WISPS were designed to stick with you through life. They're lightweight, soft, and quite comfortable. The bands are practically undetectable.
Durable.
Looking for longevity? You have the option to wear the WISPS for up to 10 days. And fear not any sad or dive-in movies; FALSCARA is water-resistant and smudge-free!
Approachable.
Follow us on social for the full FALSCARA experience, We're nice and here to help, plus we have lots of tips and tricks to help set you up for success.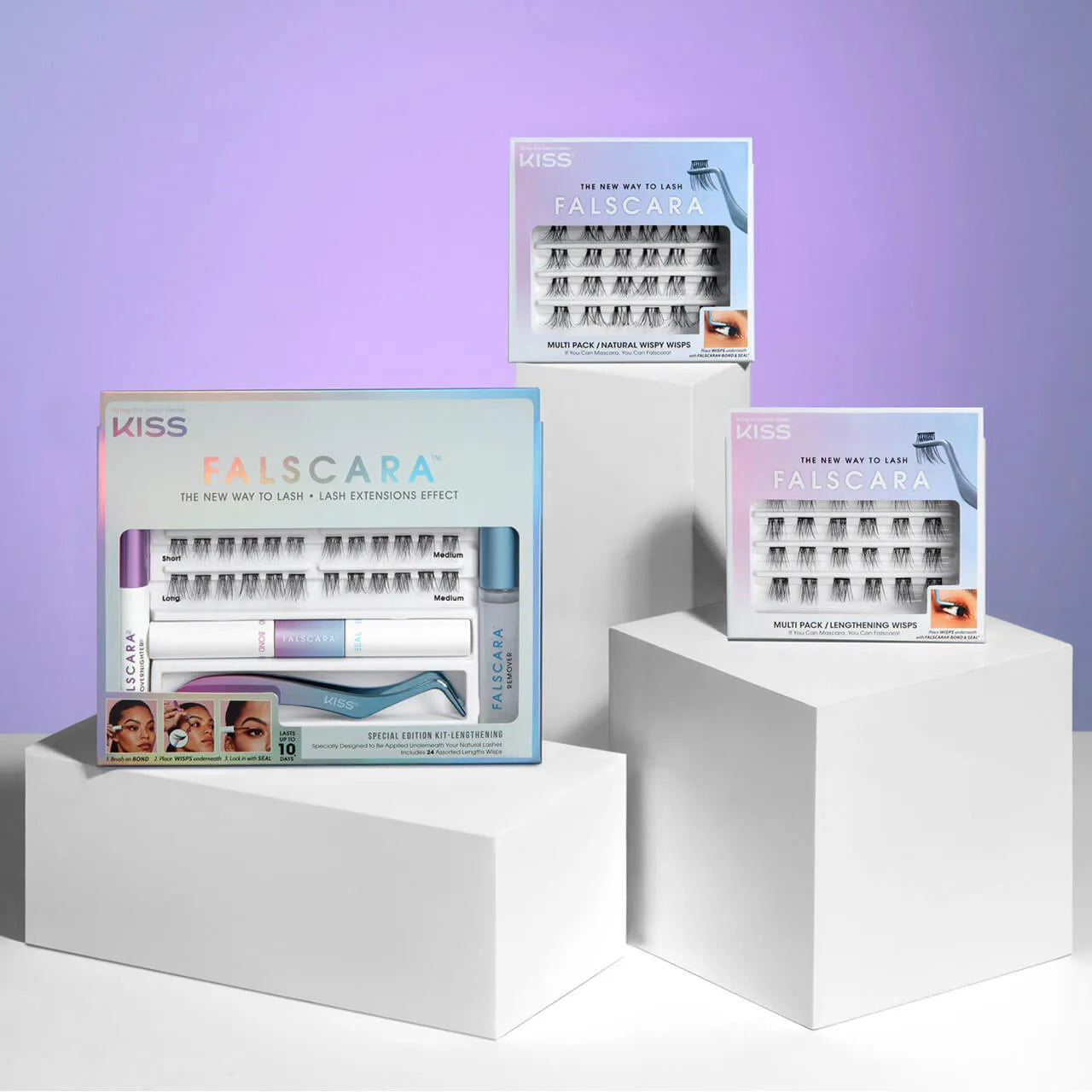 Want wow-worthy, woke-up-like-this, wanna live together lashes you can easily find, afford, and apply, that look and feel phenomenal, are safe and gentle, and last for days upon days? Whoa. That's certainly one tall order... Falscara is the answer you've been looking for.
Meet Falscara
The OMG new lash system from KISS, the lash OG's. It's the professional lash extension look you've been longing for (for a fraction of the time and money spent), and it's well within reach. Not even a falsie fan? We're going to totally turn the way you lash upside down. You're no longer at the mercy of messy mascara or pricey lash extension sessions. Skill set level: Incredibly easy!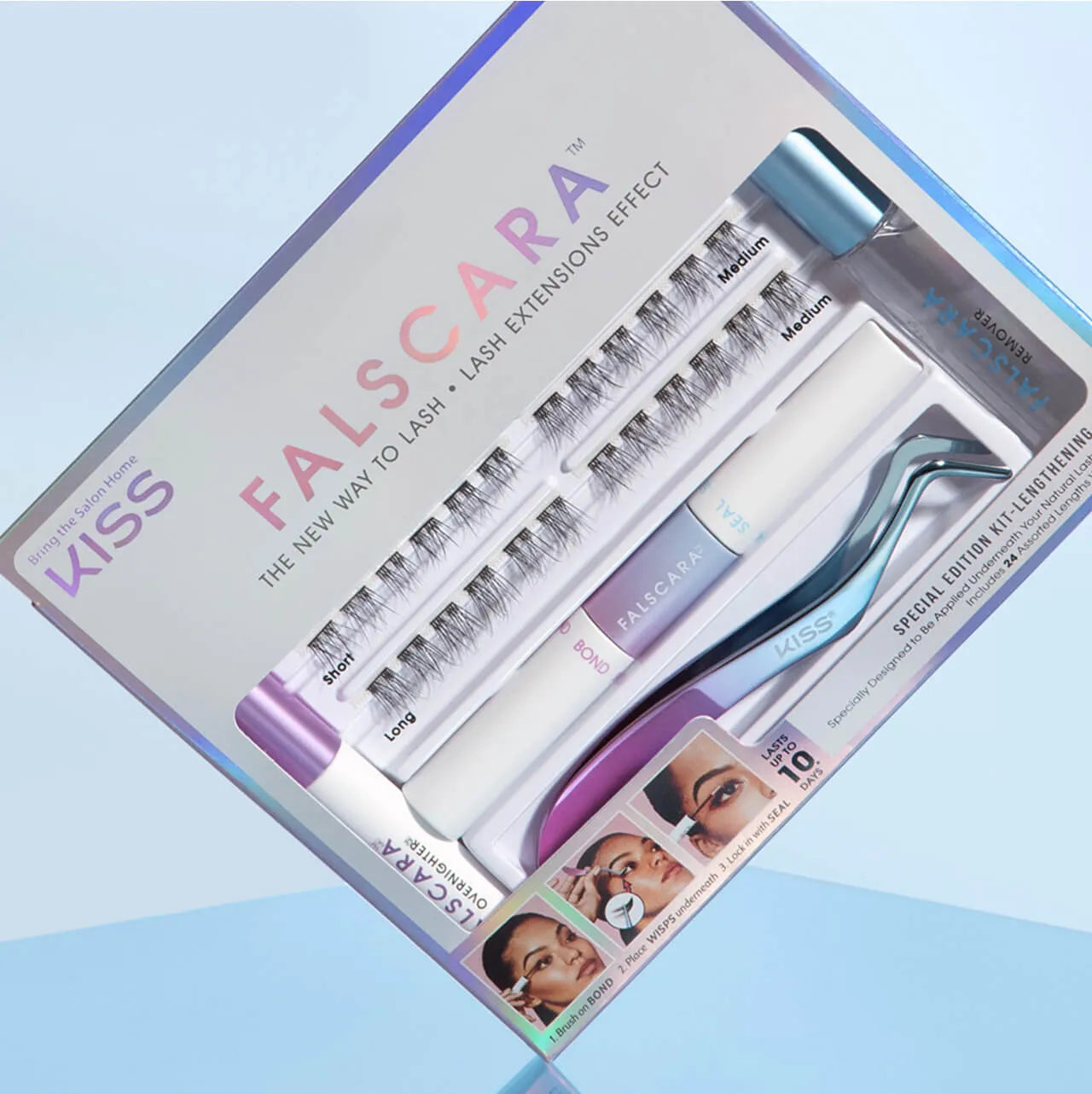 Build Your Dream Lash'drobe
FALSCARA brings the glam prowess of a posh lash studio home, with a stunning array of subtle-to-glam WISPS that (rather brilliantly) are placed on the underside of your natural lash line. The looks you can create are practically limitless.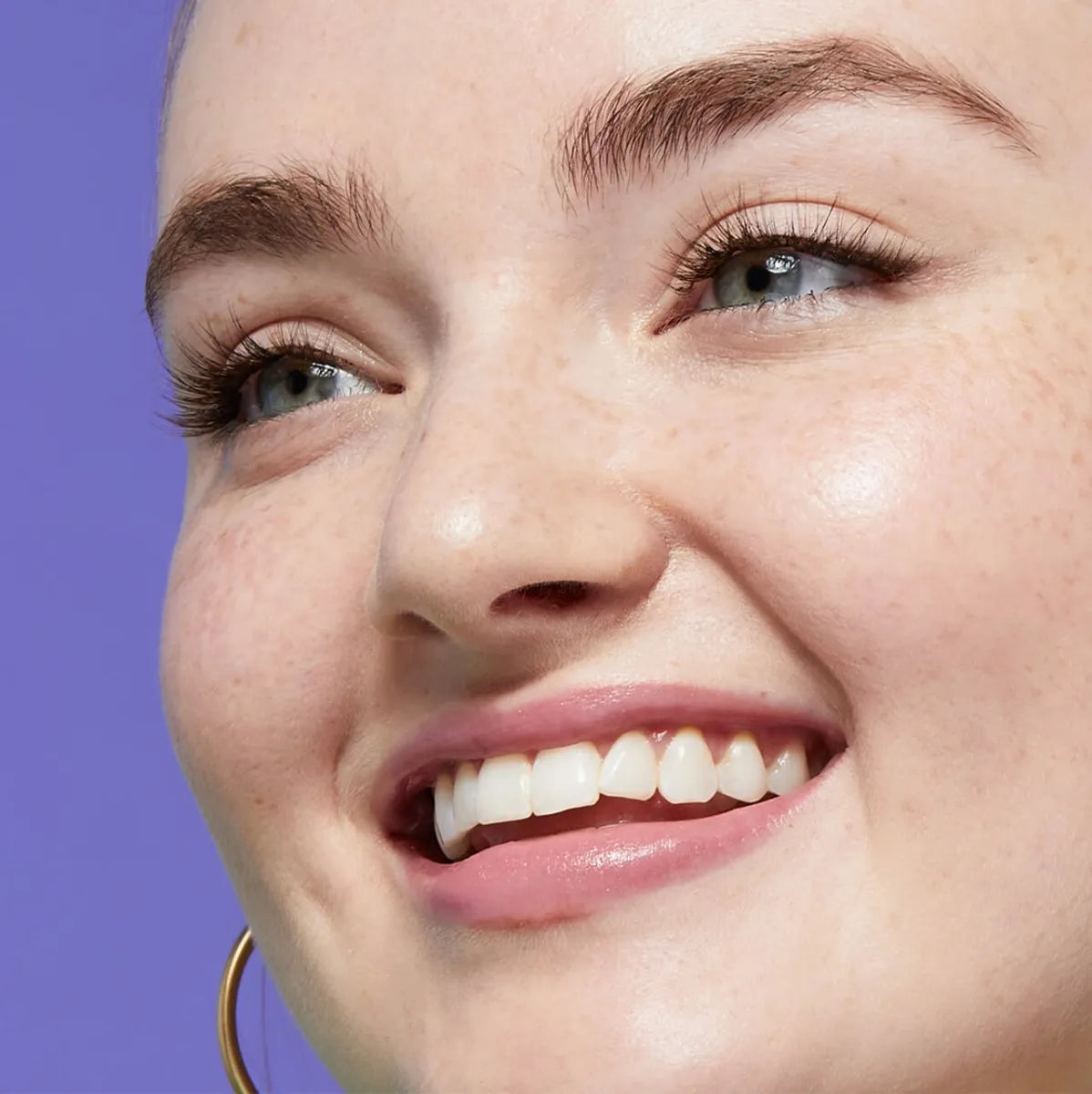 Kickin' Lash and Takin' Names
The FALSCARA Effect has caught on like wildfire. Its meteoric rise to cult-like status has caused such a commotion that we've extended and expanded our product line to help usher FALSCARA seamlessly into your everyday life, and give you an affordable lash solution — for keeps. No lash casualties! By applying to the underside of your lash line, your natural ones are free to grow strong & healthy. It's the beautiful lashes you were born with — but with weightless backup that's basically incognito.